Streamlining and Securing everyday remote operation for Your Aged Care at Home
Innovative remote management tools for businesses are changing the game. Forward-thinking administrators who implement the right technology can easily manage large networks from almost anywhere. So what are we waiting for? Let's set our workplace free, save time and money – sound good? It's an enticing thought, but these remote management tools can also leave a red dot on your business data.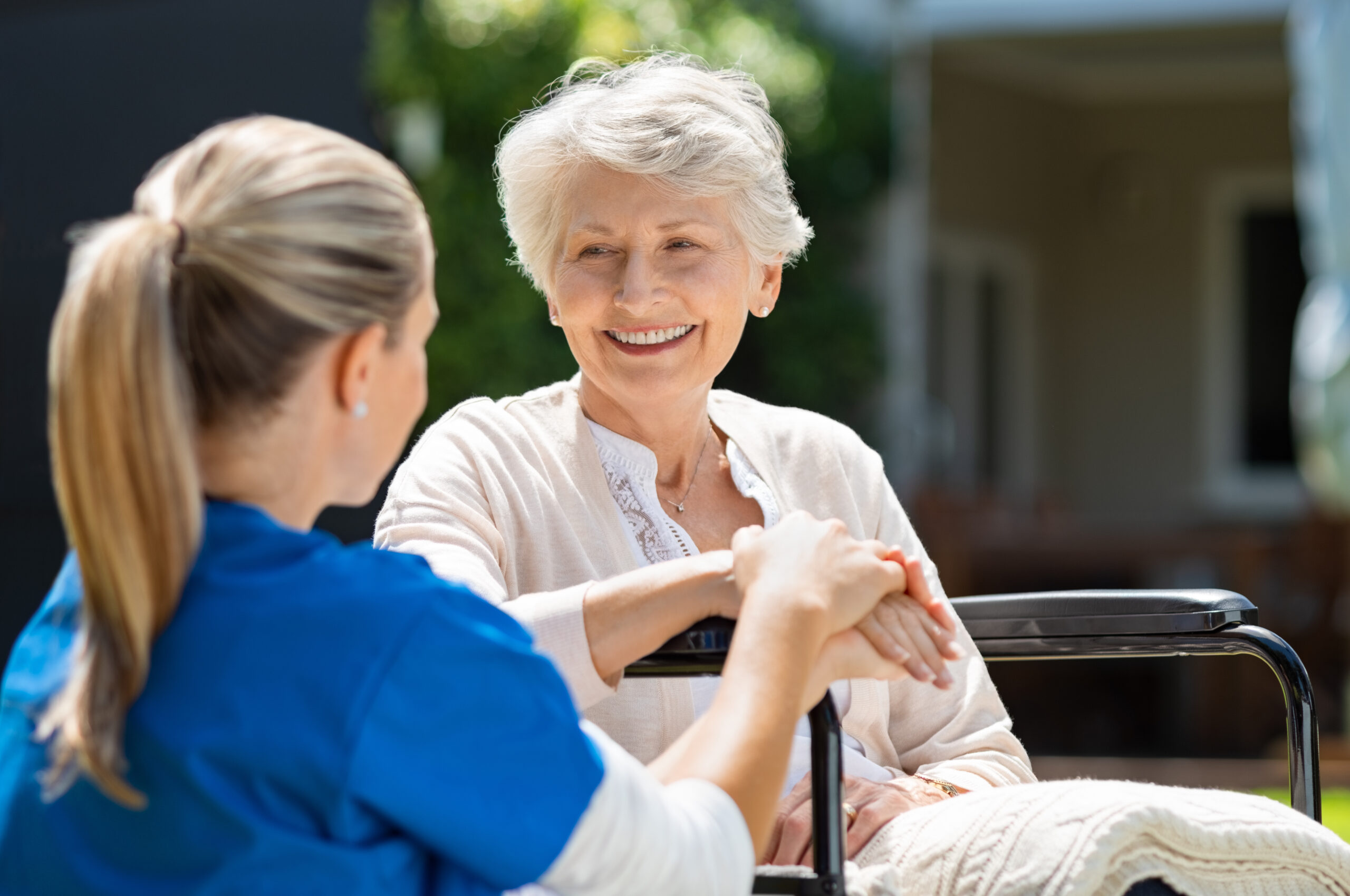 The 2020-2021 financial year saw an increase of 13% of cybercrime reports from the previous year1. In particular, according to the OAIC, the healthcare sector reported the most cases of a data breach in the first half of 20212 over any other industry. These reports are making the healthcare industry think twice about cyber security. The same tools that enable administrators to easily manage large networks also give hackers similar superpowers. When Izmir Pooloo (Izzy), Operations Manager from Your Aged Care, engaged Truis to help modernise and streamline business operations, we set out to deliver a suite of tools that would change the game for YACAH (Your Aged Care at Home) and deliver a new sense of confidence in the team.
"There are multiple management tools out there. We needed to find the best fit for our business and mitigate the risks."
The Situation
Your Aged Care is a not-for-profit organisation providing NDIS and home care services that enable people to live with greater independence, dignity and overall well-being. The team at YACAH work closely with their clients and often over long periods. It's a personal process that extracts patient data to help deliver accurate care solutions.
Ahead of COVID-19, Izzy from Your Aged Care set out to transform, and streamline day-to-day operations. Izzy introduced a new IT strategy for YACAH. The goal was to transition from a paper-based system to the cloud and equip workers with future-focused tools to enable safe, efficient, and secure remote working.
The cyber security industry has seen a growing drumbeat of breaches of remote management tools. Cyber attacks on businesses like YACAH put clients, employees and partners at extreme risk. We knew the solution would have to be specifically crafted for YACAH and be easily scalable to stay ahead of cyber threats and business growth.
"Before we committed to anything, we had an excellent understanding of how everything was going to work."
The Solution
With the belief that there is no box tick solution for this kind of project, we approached the brief with an open mind. After taking the time to understand Izzy, YACAH and their future goals, we developed an MVP to enable financial and product confidence before undergoing further project stages. We made sure the process was collaborative and educational for the YACAH team. Throughout the project, Truis Connect ensured YACAH had streamlined and visible communications, operations and orders.
Cisco Meraki Cloud managed solution
A Cisco Meraki cloud managed solution was the Truis solution for Izzy, this enabled him to manage his network from home and out in the field. We recommended the Meraki MS120 Series switching with MR36 WiFi 6 access points, along with the Meraki Z3 and MX65 firewalls. The Meraki intuitive browser-based application allowed Izzy to quickly monitor all his networks and spin up new devices with the Meraki Systems manager platform. This completely changed the game for Izzy, his previous set up involved the manual task of traveling to each site to install software and set devices up. Now, with the Meraki system Izzy could do it from the comfort of his own office with ease.
The Security Layer
With the healthcare industry reeling from a number of cyber security threats, security was top of mind for Izzy. Client's data being topmost priority to protect if a data breach incident were to occur. To add that extra layer of security, Cisco Umbrella was implemented into the mix. This allowed Izzy to monitor, in real-time, any incidents that might threaten the organisation.
Coupled with Cisco Umbrella, Sophos Endpoint protection was also introduced to endpoint devices at YACAH. This software was rolled out to all devices in the field and on-premises as an essential layer of additional protection at the end user level.
Knowing that backup and disaster recovery is an essential part of his overall security strategy, Izzy wanted to ensure that if there was an attack YACAH could recover as quickly as possible. Implemented into his security strategy was Veeam Disaster Recovery as a service for Microsoft Office 365, allowing regular backups to be running and the opportunity to back up at the click of a button. This included not only crucial data points in the business but also his Hyper-V infrastructure, all exchange account data, Sharepoint and OneDrive accounts.
To test the environment, Truis conducted a penetration test of the network. Izzy was happy to report back to YACAH the successes of his endeavor and give piece of mind to all stakeholders within the business.
"Truis is now an extension of our team. They didn't just build a solution – they built trust."
The outcome
With the right suite of tools in place, the necessary knowledge and industry connections, the YACAH team has modernised their business and injected a new sense of confidence in day-to-day operations.
With hourly data backups and contemporary remote working capabilities, Izzy now has more time to focus on what's next for the business. Initially, YACAH needed multiple IT partners to help with operations – now Truis deals with all of the licensing, software and hardware. As YACAH scales, there's no need for multiple servers, large IT teams, or new office space – things are simple.
For us here at Truis, it was about understanding YACAH, applying no pressure to project decisions, making sure the suitable suite of tools were in place, tested and understood. We also provide ongoing support to ensure everything is working the way it should and Izzy can get what he needs when he needs it. We are proud to have Izzy and the YACAH team part of the Truis family.
"If you want to do it right and do it properly, you can't do it without consulting a good team. I have dealt with so many IT teams that sell the typical service model, I think it is very risky just to sign ahead – it's a learning process and Truis made it easy."
References:
1 – https://www.cyber.gov.au/acsc/view-all-content/reports-and-statistics/acsc-annual-cyber-threat-report-2020-21
2 – https://www.oaic.gov.au/assets/privacy/notifiable-data-breaches-scheme/statistics/2021-1/OAIC-Notifiable-Data-Breaches-Report-Jan-June-2021.pdf