So, it's that time in your company's lifecycle — you need more digital storage space. Unlike the physical, where you just pack up and move office, IT is a bit more complex. Do you upgrade what you currently have, or do you purchase entirely new infrastructure? Then you have to decide what vendors do you go with. And what does it all mean, anyway?
Because of this, we can design IT infrastructure solutions that aren't just effective — they're entirely tailored to your organisation. And with our experience, it doesn't matter how big or small your company is, or what you're trying to achieve. We're also certified partners with some of the top vendors in the field, giving us the tools and resources to provide your ideal IT environment.
Book a FREE consultation with one of our solution architects today to find out more.
Well, fortunately for you, we know what we're talking about. In fact, we've been helping organisations with their server storage for close to half a century now. You could call it our bread and butter.
How we work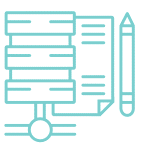 Wide range of brands, one location
Get access to some of the experts in all the brands. Truis are a multi-vendor solution provider, offering our expertise with skilled support and services to our customers to support your new hardware purchase.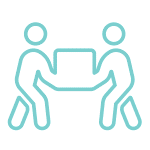 Solution Architects on hand
Unsure of what you are looking for? Or need a second opinion on your next infrastructure refresh. Truis have a team of friendly Pre-sales team members ready to assist.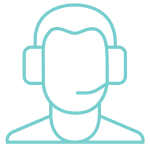 Ongoing support and service
It's not the end once you've purchased your new hardware from us. We like to keep in touch to make sure everything is working and in order, plus help with any set up or technical expertise you need along the way.