Education in the Modern Age
The pandemic forced businesses to adopt new technologies and processes, and the education sector saw some of the biggest changes to their traditional method of delivering learning. While the last few years have been good catalysts for change, K-12 institutions are still facing significant hurdles in the tech race.
These are some of the challenges we're seeing education organisations struggle with.
Challenges faced by the education sector
Talent shortages
Between teachers leaving education at historically high rates and maintaining talent in the tech industry becoming more competitive by the day, finding the right fit for organisations is becoming a struggle. Managing the hardware, software, and security procedures of a K-12 organisation is a hefty workload for a short-staffed internal IT department, and has lead to a noticeable uptick in employee burnout.
Limited budgets
You can solve any problem by throwing money at it. It's a lot harder to find solutions while being efficient with your time and costs. K-12 IT departments have the daunting task of keeping a cohort of staff and students connected and safe while operating within slim budgets. Avoiding unnecessary costs is vital, but knowing where funds do and don't need to be distributed is a challenge we see K-12 organisations increasingly struggle with navigating.
Cybersecurity risks
Globally, K-12 organisations are prime targets for cyber attacks. Education organisations continue to shift to more technology-centric learning, and we've noticed a corresponding hike in K-12 organisations appearing in international breach reports. With so much private student and staff data to incentivise a hacker, it doesn't surprise us to hear the education sector is suffering from particularly high rates of cyber crime. It calls for a tricky balancing act between expensive over-investment and risky under-investment.
Flexible learning
The international push towards flexible learning environments introduces a host of challenges and opportunities. With many businesses testing the waters with remote attendance, education organisations should have flexible learning software, infrastructure, and training on their radar. Schools are expected to be innovators in the field of flexible learning technology, but this means increasing workloads for IT teams.
Rise of AI
Not a threat, but an opportunity. With AI technology seeing traction in the tech industry, companies are investing in AI as new ways to improve efficiency and optimise business practices. While onboarding AI is a challenge many industries are tackling, education has been particularly sedentary when it comes to incorporating new AI technology. We understand careful hesitation when it comes to new technologies and practices, especially when it comes to fitting it in around tight budgets and limited labour.
Security monitoring
Large campuses and ever-increasing cohort sizes makes keeping staff and students safe from threats an uphill battle. With leaders in education organisations held to the highest standards of responsibility, reliable methods of monitoring risks and responding to emergencies are frequently at the top of decision-makers' priority lists.
Our Features
It is a long established fact that a reader will be distracted by the readable content of a page when looking at its layout.
Extend your team
If you're struggling with your IT workload, or finding the right talent to expand your IT department is a point of friction, let our team of experts lend a hand. Between our catalogue of managed services and our installation and fit-out offerings, we can shoulder some of your tasks, or get boots on the ground where you need them.
Health-check your network
Many organisations go to great lengths to protect their network, but adversaries are getting smarter. More and more data breaches are reported each year, and education organisations are frequently at the top of the list. Our data security experts are trained in spotting the holes in your network before someone else does.
Provide supplies
Fitting out an organisation with security and technology in the modern age is no small feat. With over 50 of the biggest names in the business, Truis have hardware solutions for all your problems across all price-points.
Whether you're looking to expand your infrastructure or upgrade existing systems, we will have you spoiled for choice.
Procurement and logistics
Our purpose-built warehouse is a state-of-the-art facility used to house and keep stock of IT hardware and supply your sites when you need them.
Our reverse-logistics capabilities ensure you can close the loop on your IT assets in-store, letting your team get back to the more pressing tasks.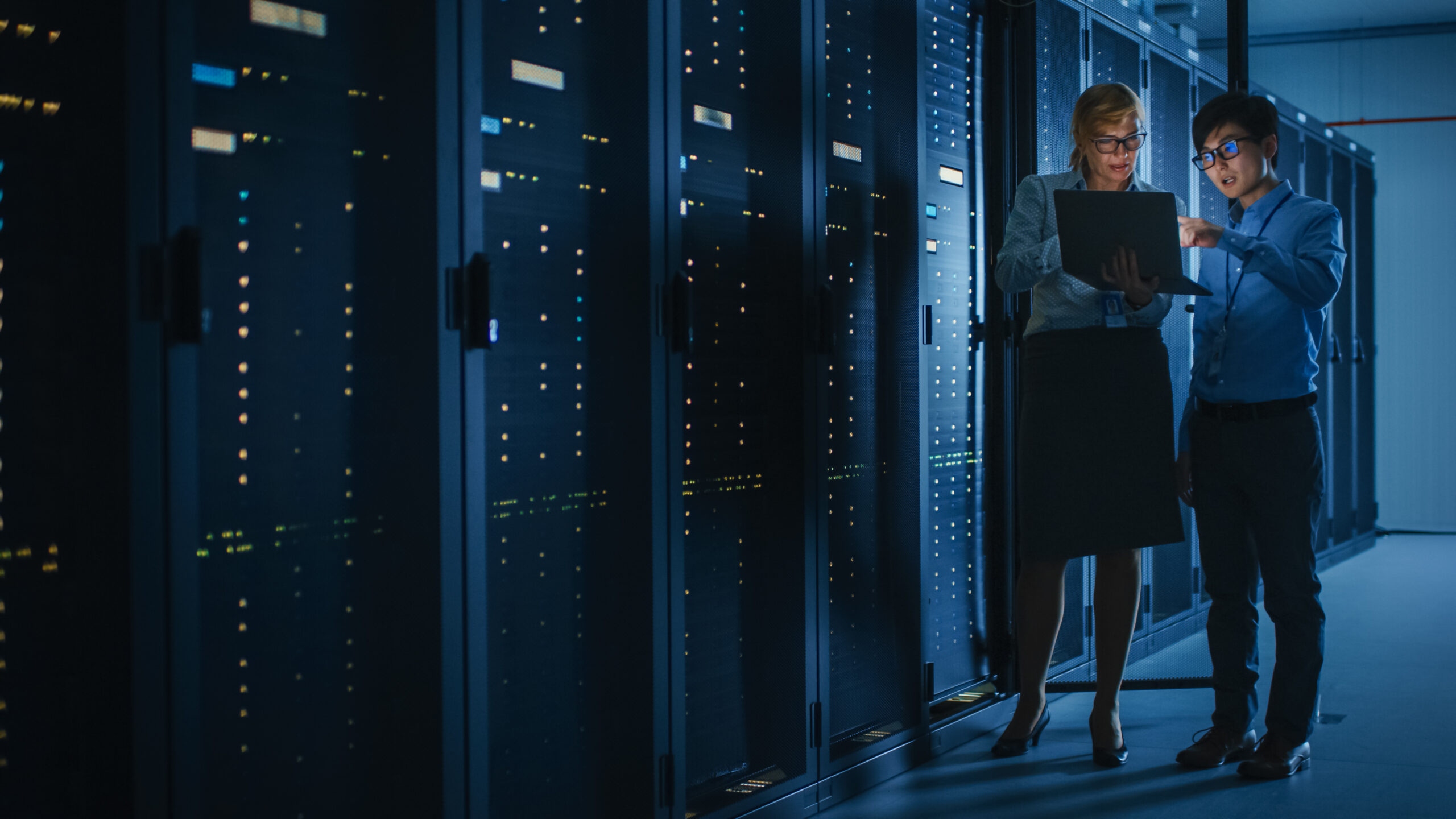 Not sure where to start?
You can't solve technology troubles with cookie-cutter solutions; it just doesn't work. In our 40 years of helping people, we've realised that you really need to take time and properly understand how an organisation runs to help them find solutions.If you're not sure where to start, we can help with that too. We would like to invite you to a free consultation and health check of your current systems to help us better understand your needs.