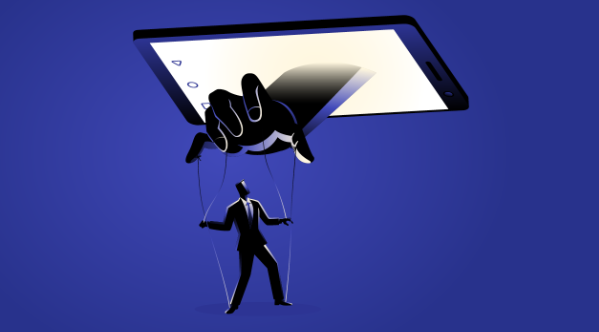 Picture this: you wake up to find that a malicious program has encrypted all your data, making them completely unusable. Your heart races as a message pops up on your screen, demanding payment in exchange for the decryption key.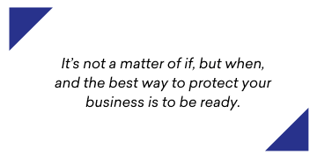 It's a nightmare scenario becoming all too common in Australia, where ransomware has become one of the most significant and destructive cyber threats. So it is no surprise that ransomware has emerged as one of the most significant cyber threats in the digital age.
The Australian Cyber Security Centre (ACSC) recently published its Annual Cyber Threat Report 21-22, stating that ransomware was the most destructive cybercrime threat that had impacted all sectors of the Australian economy.
Want to know the secret to avoiding a digital nightmare? Sit back and read on.
How to Stay One Step Ahead
Ransomware is among the most insidious cyber threats facing individuals and businesses alike. But here's the kicker: the ransomware business model is changing, and it's not just about encrypting your data anymore. Cybercriminals are threatening to release sensitive information to the public, causing untold damage to a business's reputation, brand, and bottom line. It's a terrifying prospect, but there are ways to protect yourself.
The question we think is important to ask is, are you prepared for a ransomware attack? It's not a matter of if, but when, and the best way to protect your business is to be ready.
The ACSC is urging all businesses to take steps to safeguard themselves against ransomware attacks and has provided a checklist to assist companies in staying one step ahead:
Set up and perform regular backups to an external storage device or the cloud.

Regularly update your devices and systems to patch security vulnerabilities.

Install anti-virus software and turn on ransomware protection.

Secure your accounts by turning on multi-factor authentication and using access controls.

Be careful opening or downloading unexpected files.

Secure your servers and minimise your network's external facing footprint.

Use our Ransomware Backup and Response Register to identify your critical data and prepare an emergency plan.
We Asked the Experts
At Truis, we know first-hand from working alongside our customers that protecting your digital devices from cyber threats is not a one-time task but a continuous process. So, we sat down with our Truis Technical experts, Network Engineer Nikko Catacutan and Systems Engineer Braithe Hollett, to gather their insights and expert advice on all things cyber security.
Here is what the team had to share:
What are your thoughts on regularly updating your devices and systems to patch security vulnerabilities?
Regular patching of devices and systems is highly recommended at a personal and business level. New vulnerabilities in your system need to be remediated by applying regular updates and fixes, and by building a habit of routine patches, the attack surface is reduced.
What do you think about the importance of installing anti-virus software and activating ransomware protection?
Installing and running some anti-virus in your system is always best practice. However, traditional scanning that relies on signature-based traffic is not enough today. Signature scanning heavily relies on known threats with identifiable information. New-generation attacks like ransomware are more than signature-based; they can create different versions of malware with new signatures for each breach resulting in a zero-day threat. Businesses need to be running an anti-virus system with machine learning capability to prevent next-generation attacks involving various techniques, tactics, and procedures like a zero-day. In addition, the ability to remediate and respond to a situation is a must-have capability of next-generation anti-virus.
What are your views on implementing user access controls and enabling multi-factor authentication?
Adding an extra layer of verification, such as a Multi-factor, results in an added level of security. As for user access control, the principle of lease privileged access should be implemented within any organisation. Implementing these controls makes it harder for an attacker to gain a foothold or elevate privileges.
We also would stress the importance of regular backups in today's ecosystem. Backups can take various forms, including air-gapped, virtualised, or cloud measures. At Truis, we recommend a hybrid approach due to the risk of cyber-attacks. Truis believe having an emergency plan is critical in worst-case scenarios, and we can assist you in building a recovery plan and response register.
We're Here to Help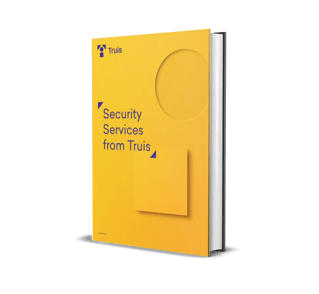 Nikko, Braithe and the entire team at Truis understand that navigating the digital world can be overwhelming, but that's why we're here to help support and provide expert guidance.
Our team of specialists is here to provide you with the support you need to navigate the ever-evolving threats and implement the latest industry-leading practices in line with the ACSC recommendations we have shared above.
We're dedicated to making cybersecurity approachable and hassle-free, so you can focus on what you do best – growing your business.
Ready to take the next step? Find out more about a path to prevention in our guide to security services.
Grab your copy here
Join us in the fight against cybercrime and protect what matters most!
After More?
For more information on protecting your essential data and responding to ransomware, read the ACSC's easy-to-follow resources here on their ransomware page.
Also, if you suspect you have been a victim of a ransomware attack, check out the ACSC "Have you been hacked?" tool, which is designed to help potential victims assess if they've been attacked and provide guidance on how to respond.