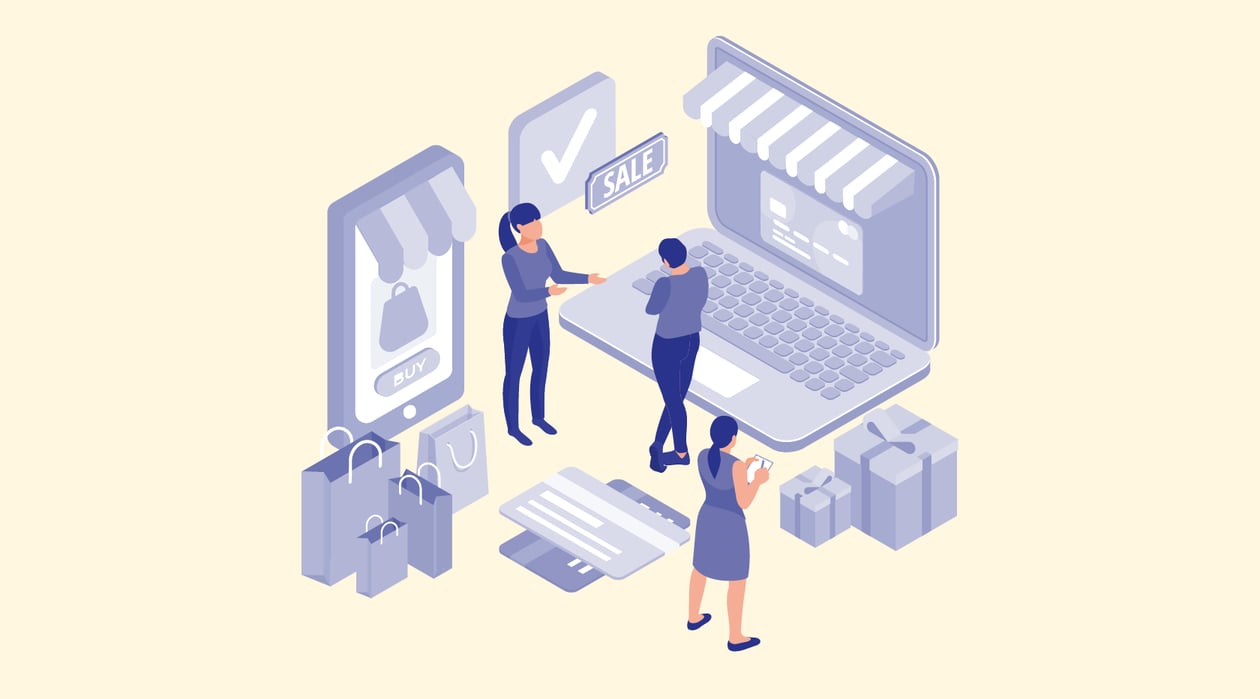 Whether you've already got your solutions in place for the silly season or you're just starting to get to grips with your retail operation's changing needs for better efficiency, we wanted to share our top actions for building a strong IT infrastructure that will support your retail success as we gear up for the 2022 peak period and launch into 2023.
Prepping for the peaks
We all know when retail peak season is and when Santa comes to town. Still, we've all been guilty of losing track of time as the year rolls on, especially when team resources are low, supply chains are still trying to recover, and the BAU demands of the business are still imperative.
From our perspective here at Truis, a great starting point is to assess if there is any unfinished business requiring attention to ensure you are fully prepared for the 2022 peak season. This could include upgrading your existing software and systems, enhancing your infrastructure, and with skills shortages rife, ensuring you have the workforce ready to see you through the peak period smoothly.
If you're already in a prime position for 2022, we suggest now as the perfect time to jump-start your planning for the 2023 peak while actions and efficiency improvements are fresh of mind.
Preparation Actions:
Ensure all firmware updates are done; there's nothing worse than finding a technical issue, trying to get urgent support where downtime costs you by the minute and being told to upgrade your firmware as the first action to take. Remove the barrier in advance and ensure the latest updates are implemented with extra protection.

With skills shortages still extensive across the industry, ensuring you have the staffing to see you through the peak period is vital.

Whilst it's fresh in your memory from your 2022 prep, consider what you would do differently for 2023, given extra time. With our expertise within the retail sector, our retail experts here at Truis can assist you in implementing plans today to have you ready to roll for next year.
Navigating the IT supply chain
IT supply chains globally are under immense pressure, resulting in delays in delivery, which ultimately can impact retailers ramping up for the busy season. The days of taking action on your infrastructure planning, as and when they creep up, are a things, of the past. We no longer have the luxury of a quick turnaround with what we want when we want it. Be it extra capacity, additional POS or more memory, the reality is to mitigate the impact of disruptions, you need to get clear on your IT needs to handle the busy season smoothly by planning further ahead than ever before.
Preparation Actions:
Do a final check of any additional peak season requirements and share them with your IT partner for an urgent view of potential gaps and lead times.

Using the data to predict peaks in demand and ensure IT capacity can meet the increased business needs during the period.

Allow extra contingency time as a buffer for unforeseen delays.

Access to our Truis little black book. Our vendor and distributor network continually expands, meaning we bring our clients the latest IT solutions and products. Through our strong partnerships with a range of distributors, we can leverage these close connections and relationships to review stock availability, do the leg work for our customers and hunt down where they can get what they need faster.
Are your systems talking?
After the massive uptake of eCommerce amongst retailers during the pandemic, we've seen many retailers grapple with systems that don't connect due to the speed to market at which they had to execute, a perfect example being legacy or on-premises systems that don't communicate with cloud-based systems.
Customers now want to buy when and where they want 24/7, demanding speed and a seamless user experience. Retailers are now prioritising IT initiatives to eliminate siloed data that prevent a single 360 degree view of the customer and their buying behaviors.
Preparation Actions:
Identify where greater integration is needed. Are there any silos in your 360 degree customer view impacting their customer experience?

Where are you experiencing weaknesses or bottlenecks in the existing processes?
Network and storage for strong foundations
Your network is your retail operation's central nervous system, keeping applications running smoothly and ensuring your customers enjoy the best possible experience.
As a quick pre-peak season health check, at Truis, we recommend looking into how your network is currently performing. Is it up to the challenge of peak season demands to support your point of sale (POS) systems, digital signage, inventory management, and mobile devices on the shop floor without a glitch?
The shop's front doors get locked at night, but is the WiFi locked? We often see an overlooked exposure with retailers where customers have accessed an open WiFi. To ensure the best security practices during the busy buying period, look at how to separate your store network to ensure no unwanted guests could leave your network compromised.
Preparation Actions:
Guest test: Could a customer hop on your WiFi? Prevent customer usage on your open WiFi in-store from affecting store systems by keeping it separate from your essential store network. This is also critical for keeping your data secure.

Stress check: does your network bandwidth cut it? Monitoring your bandwidth closely in the lead-up to the retail peak season and reviewing data from previous years will help

to plan for spikes in usage, identify bandwidth-hogging applications and isolate any abnormal bandwidth usage before it becomes a disaster.

Futureproof check: can your networking flex with the peaks and troughs of retail business?
Powerful (POS)
Our experience in the retail sector has shown us that an often overlooked point of vulnerability is POS systems, especially for retailers with large teams and multiple locations. The more devices you have connected to your system – for example, handheld scanners or tablets – the more opportunities there are for malware, viruses and other issues to impact your system, especially when traffic increases during the busy season.
Let us ask you a question, how long would your POS system need to be down before it critically impacts your business resulting in thousands of dollars and sales lost?
From our experience within the retail space, the answer is minutes; even a few short minutes can result in thousands, if not millions, of sales lost. It is worth seriously reviewing if a current plan is in place should your POS system fail or be attacked.
Preparation Actions:
Secure your POS by segmenting its key functions into a unique network. You'll still be able to access data from the same system, but segmenting it means it's stored in different locations, making it less vulnerable to attack.

Be sure you're regularly cleaning devices of old IDs or passwords from past employees, and monitor them for any unauthorised changes as you gear up for the peak retail period.

Have you taken a fresh look at your POS recovery plan in the event of an incident? Are you ensuring your team is up to speed on executing your recovery plan if a breach occurs?
We know most retail IT teams have had their work cut out the past few years, navigating the shift to eCommerce and increased cyber risks while trying to stay across the latest trends to remain competitive. If you need a shortcut, we're on standby as reinforcements with your plans for this peak season or in preparation for the next.
Our experienced team here at Truis can help streamline your in-store IT setup and overall IT management so you're delivering the experience your customers expect. Our solid understanding of the retail sector allows us to leverage the learnings from other retailers in the market, saving you time and costs.
Book a Retail IT planning consultation with one of our retail specialists to see where you can improve this year and how to get ahead on your 2023 operations. https://truis.com.au/retail-it/#consult